WonderfulMoment
Name: Wonder
Gender: Not Disclosed
Location: Somewhere in United States
Join Date: Mar 22, 2012
Views: 36
Blurb About Me
Hiya,
My name to you can be known as Wonder. :)
I come from Nexon.net , another gaming site almost widely-known as this one,
I'm a cool kiddo and fun to hang out with, so I've been told.
I'm glad to meet new people, and just to hang around.
Signature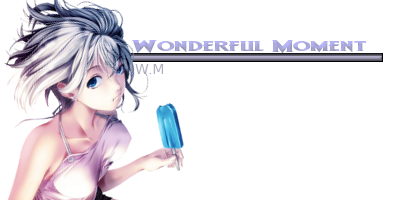 Media
My very own signatures!