Shureliah
Name: Gary
Gender: male
Location: Sector 5 Slums United States
Join Date: Mar 24, 2011
Last Access: 16 weeks ago
Views: 508
Signature
Blurb About Me
"You came for me...that's all that matters."
I'm Gary. I'm 18. I'm not your average person. Get to know me first and judge for yourself. Don't read a book by its cover. ♥
This was posted after a long night without sleep... forgive my poor typing.
They call me: Gary, Aer, Lil,Lily, Ditz.
Gender: Male.
Age:18, soon to be 19.
Date of Birth: August 23rd, 1992.
Current Location: Under your bed.
Occupation: Stalker....no not really, I'm just watching you. In an odd way. o_o
A little more about me: I'm shy, yet loving by nature. I can't resist a nice intelligent conversation. I'm fond of a small group of people, but if I like you, you'll have yourself a very loyal friend. I'm going to be starting college soon and I couldn't be more excited. I'm very quick to form friendships because I'm friendly, and even though I may seem hyper and loud online, rest assured, I'm nowhere near as hyper offline. I tend to be emotional, yet when there are situations that require me to be serious, I will give my honest opinion, leaving my personal feelings on the matter aside if the situation calls for that.
Strengths: Self-confident, artsy, and intelligent. Don't laugh at that last one Q.Q
Flaws: The basic human flaws. :P
Likes: Cake, food with faces, music, art, and learning. (Yes, I'm serious)
Dislikes: Ignorant people, VERY bright lights, dead things, and did I mention ignorant people? Also, let me clarify that I don't hate people who can't learn or haven't had the chance to for some reason. It's people who won't because they simply don't want to.
Skills: Drawing! And singing! I think... D:
Hobbies: MMOs , writing, reading, drawing, and cosplaying.
But anyway! Add me or send a message! I love to hear about other people and what they do when I'm not stalking them to no end. :3
"You see? Everything's...alright."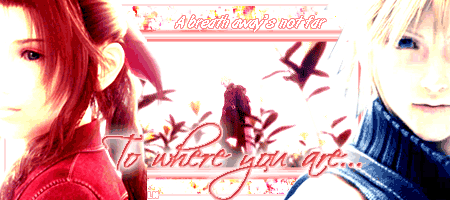 [/color]