Nightwisher666
Name: Aimie
Gender: female
Location: Oxon United Kingdom
Join Date: Jun 14, 2008
Last Access: 13 weeks ago
Views: 3361
Blurb About Me
my names aimie. Im 23 and from the uk.
Im a very outgoing friendly person and I love meeting new people.
I play shiaya when I have the time. Which seems like alot of the time lol.
I play Aol, but I have friends one both sides whom I love and will battle for me and with me if they need to....so you better not mess with me ;)
I love listening to music while I play...usually any types.
Anyways I hope you think Im a nice person, hugs and cookies :P see you all soon xxx
BTW...just to warn you dont believe all you read about me...because I can be a little more than what is written...;)
When Dreams Have Shattered, And Shadows Have Faded...The Warm Heart Of An Angel Grows Cold...When She Has Finally Fallen Into Darkness With No Hope...She Will Become Your Worst Nightmare...Are you Ready???
im not a perfect girl.my hair doesnt always stay in place &I spill things alot.im pretty clumsy and sometimes have a broken heart.me and my friends sometimes fight,maybe some days dont go right.but when i take a step back and think about how truley amazing life is, and that maybe just maybe i like being imperfect :P :)


ty bobo for the siggys
Signature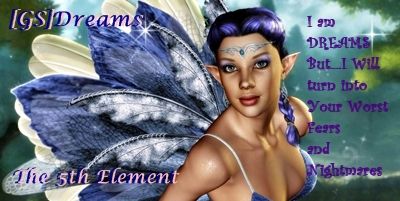 Media
[img]http://i47.tinypic.com/35n7fc1.jpg%5b/IMG%5d[/img]
Ty Malis